TrueConf Video Conferencing Software for Android
Make free video calls from your Android device
Video conferences and video calls for professionals: communicate at home, at work or on the go. Download TrueConf app from Google Play.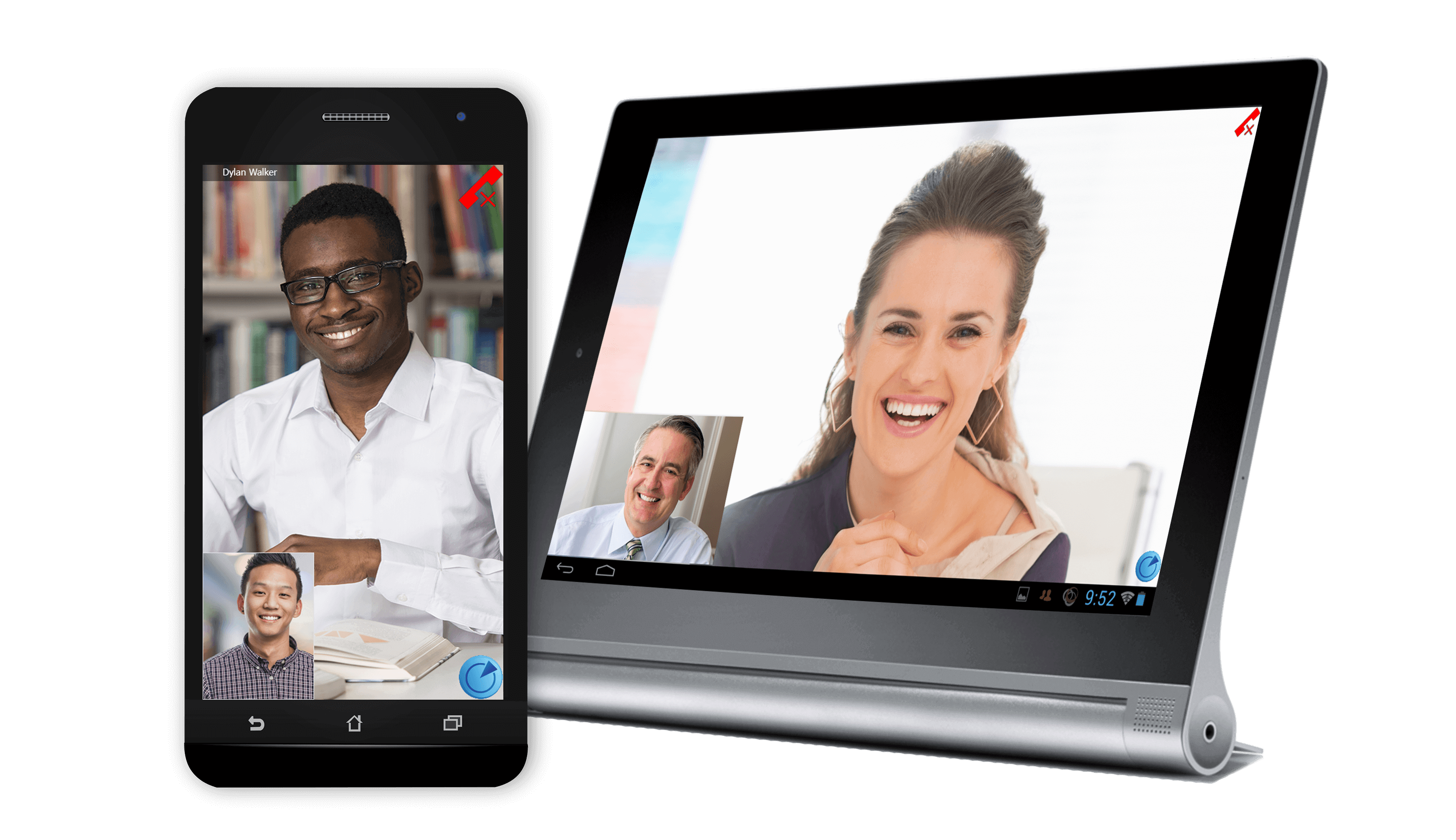 TrueConf software allows you to create multipoint video conferences in 4 different modes with up to 1000 participants and with up to 36 participants on your screen at the same time, while friendly interface will always let you to see who is currently available and to choose the way of communication: instant messaging, telephony or video conference.
TrueConf App for Android is Available in Google Play
Stay Online
from Any Device
TrueConf software is available for PC, Mac, iPhone, iPad, and Android smartphones and tablets.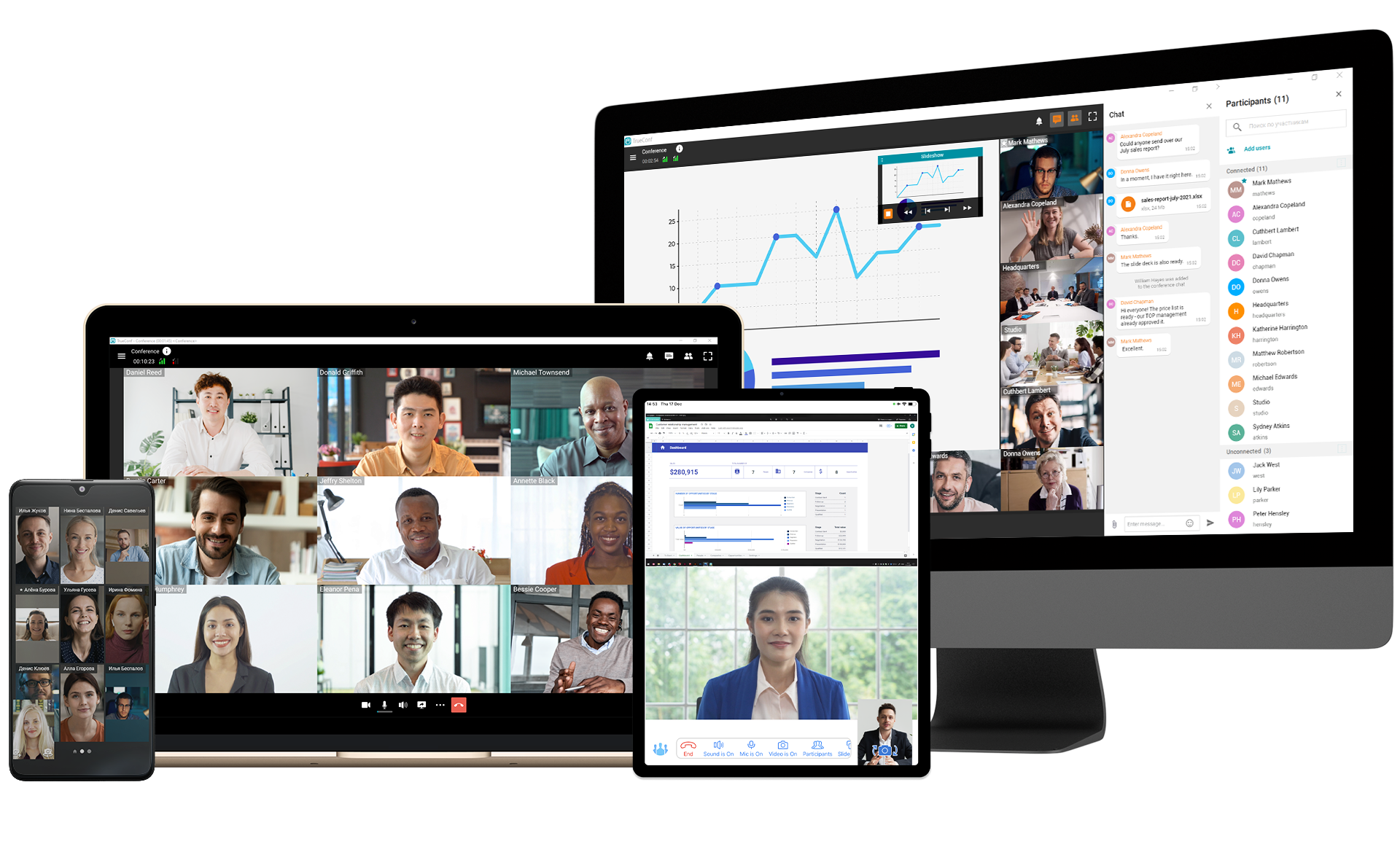 Which Android versions are supported?
TrueConf video conferencing software works on Android 2.3+. Adapted for smartphones, tablets, TV.
Video Conferencing in Private Network
Build your own enterprise communication system based on TrueConf Server within your company's network.